Vehicle Ads gives you unparalleled advantage over any other ad format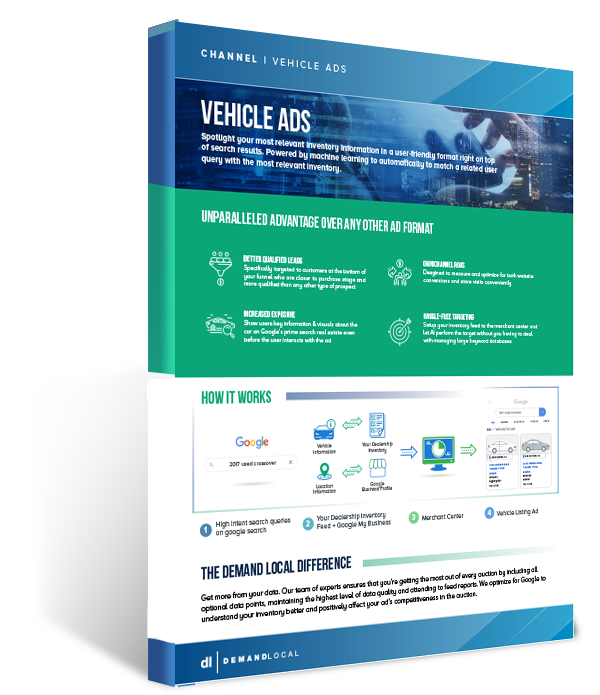 Check out the Product Brief to learn more
Better Qualified Leads – Stop wasting time and money on unqualified prospects. Vehicle ads generate highly qualified leads that are ready to buy

Increased Exposure – A better way to reach customers with an increased exposure.

Hassle-free Targeting – We have the perfect process to customize your campaign so that it reaches only those who are most likely to be interested, without any hassle or wasted time.

Omnichannel ROAS – Make sure you're collecting the right metrics, it's important to measure website conversions and store visits. This will allow for a more accurate understanding of how your customers convert.