Empowering Your Cannabis Business Growth
Experience Unprecedented Success with Tailored Digital Marketing Strategies
Your Cannabis Marketing Powerhouse
All-encompassing digital marketing solutions for cannabis businesses of all sizes and specialties, from boutique dispensaries to large-scale cultivation operations. Our customizable initiatives align with your brand's goals and objectives, targeting specific audience segments based on demographics, behavior, and other custom parameters.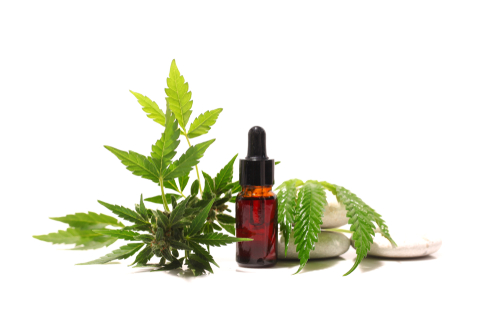 Demand Local: Your Cannabis Marketing Edge
Blazing Through the Digital Haze: With the CBD market buzzing with competition, your brand needs to stand out. That's where Demand Local steps in, slicing through the ad clutter with strategic finesse to ensure your brand connects with cannabis consumers.
Personalization Power: Cannabis consumers crave personalized experiences that resonate with their tastes and preferences. We leverage our proprietary technology and data insights to create tailored marketing strategies that speak directly to your target audience, driving engagement and conversions.
Cannabis Market Savviness: The cannabis industry is unique, and so are its marketing challenges. We tailor our approach to the cannabis industry's distinct landscape with bespoke strategies, we drive results – from enhancing brand presence to maximizing ROI.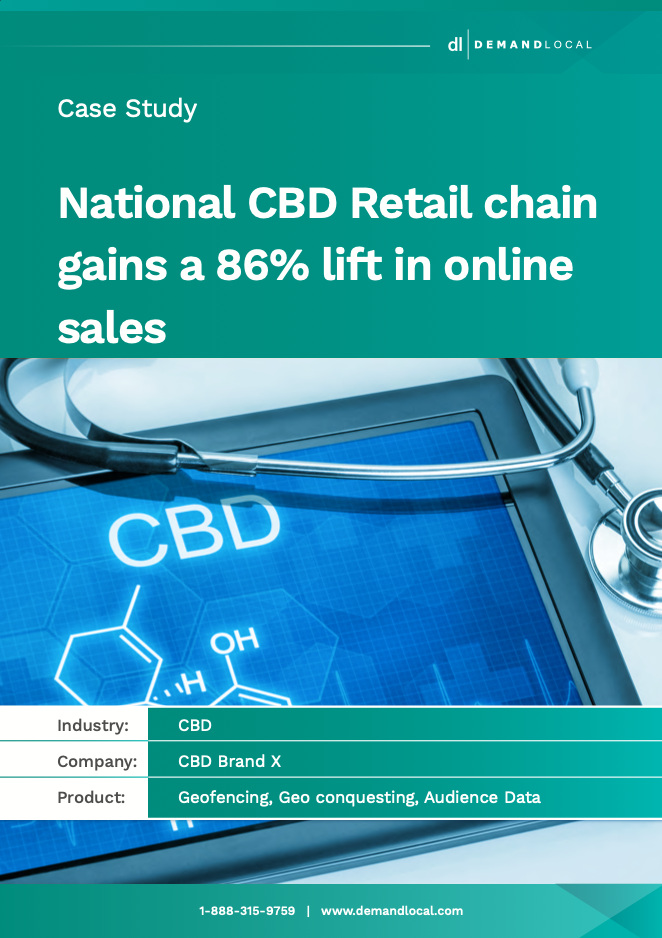 See how our strategies can transform your business. We partnered with a National CBD Retail Chain focusing on high-value audiences and locations drove successful performance, with purchase-based audiences 34% more effective for online sales. Ads reached 100,000+ devices, targeting users close to the purchase stage. Dynamic display banners personalized the ad experience, resulting in an 86% lift in online sales ($5.16 ROAS) and a 22% increase in foot traffic.
86%


Lift in Online Sales

$5.15
ROAS
(Return-on-ad-spend)
22%


Lift in Foot Traffic
Ready to Grow Your Cannabis Business?
Take the first step towards unprecedented growth.
Contact us today for a free consultation and discover how Demand Local can elevate your cannabis business.