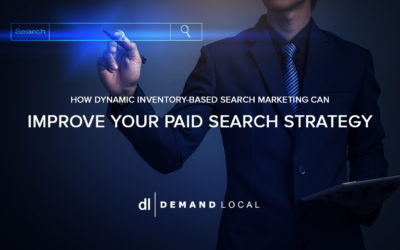 Here is a little know fact in the Automotive Industry. Demand Local pioneered Inventory VDP Marketing 12 years ago. In fact, the Trademark for Inventory Marketing sits framed and proudly displayed in our office. At the time Dealer used inventories were high and one of...
Ready to drive traffic?
Our ad technology is driving demand for healthcare, home improvement and finance as well.
Call now! 1-888-315-9759